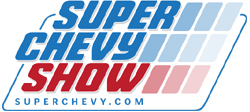 MECHANICSVILLE, Maryland (August 20, 2016)
- Maryland International Raceway™ (MDIR) and TEN: The Enthusiast Network celebrated the return of the Super Chevy Show to the famed Budds Creek facility on Saturday. The all-General Motors show featured two ET sportsman bracket races, a car show, swap meet, vendor area and Jet Wars.
The local racers highlighted the day and took to the quarter-mile drag strip to battle it out for the coveted Super Chevy Show title. The Mattera family became a familiar fixture in the Maryland International Raceway winner's circle as two brothers took home three trophies during the event. Here's a breakdown of the two race showdown at Maryland International Raceway:
Bracket 1 (Top ET)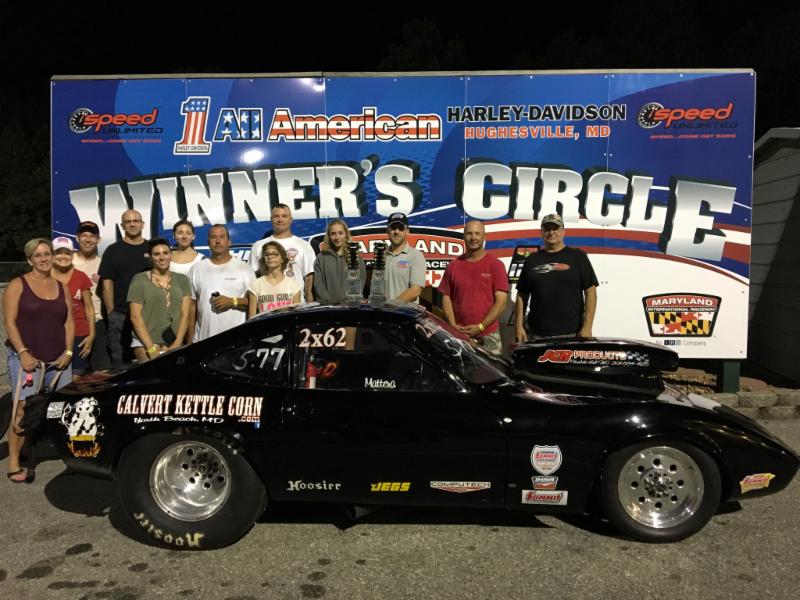 Bobby Mattera of Waldorf, Maryland won the first Bracket 1 (Top ET) race of the day in his '70 Opel. Mattera used a .001 reaction time and a 5.783 on a 5.78 dial against Robbie Parlett's 4.669 ET breakout on a 4.71 dial.
---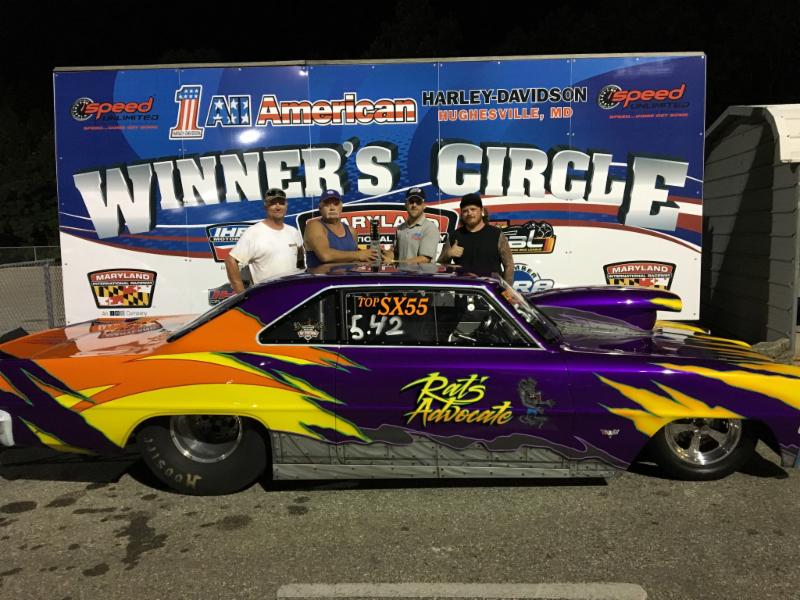 In the Bracket 1 final race, Doug Minter of King George, Virginia used a .014 reaction time and 5.443 ET on a 5.42 dial-in to take his '67 Nova to the winner's circle. Minter was victorious over Marc Williams and his Leonardtown, Maryland based '15 dragster.
Bracket 2 (Mod ET)
John Mattera of Waldorf, Maryland (brother of Bracket 1 race one winner Bobby Mattera) found himself in the winner circle in his '69 Nova using a .048 reaction time and 6.376 ET on a 6.35 dial-in. Mattera topped Chris Saulnier of Colonial Beach, Virginia who ran a 6.474 break-out on a 6.48 dial-in.
---

John Mattera attempted to double-up in Bracket 2 going all the way to the final. Mattera would fall short in the final, however the trophy stayed in the family as his brother Bobby Mattera would take the win light and double-up himself, winning one race in both Bracket 1 and Bracket 2 in his '70 Opel. Bobby ran a 5.794 ET in the final on a 5.77 dial-in and .020 reaction time.
Street ET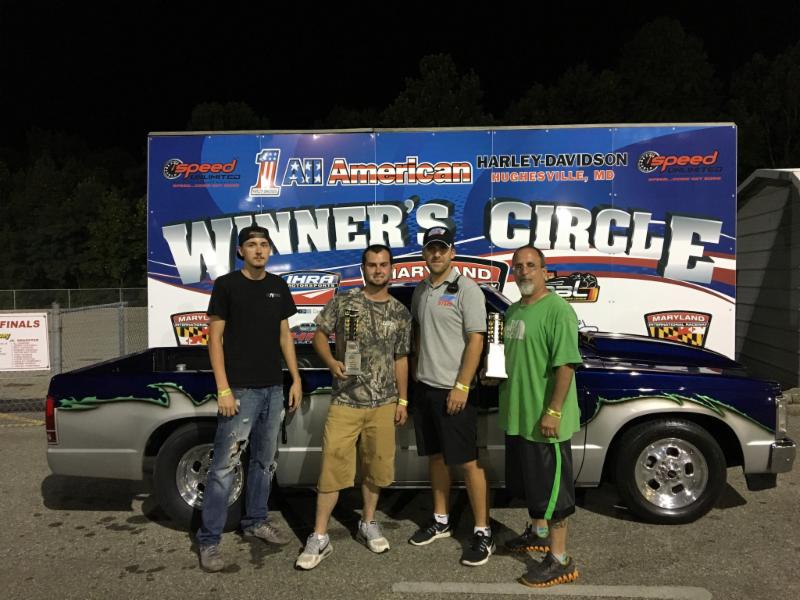 Hollywood, Maryland resident Hunter Levin found himself in the winner's circle with his '86 S-10 in Street ET race number one when he defeated Lee Parks of Cockeysville, Maryland. Levin's .020 reaction time and 11.338 ET on an 11.37 dial-in was good enough to take home the trophy.
---
Levin completed the weekend sweep in Street ET competition as he defeated Wally Tuck of Richmond, Virginia in the final round. Levin took the win at the tree as Tuck red-lighted handing Levin the victory.
Junior Dragster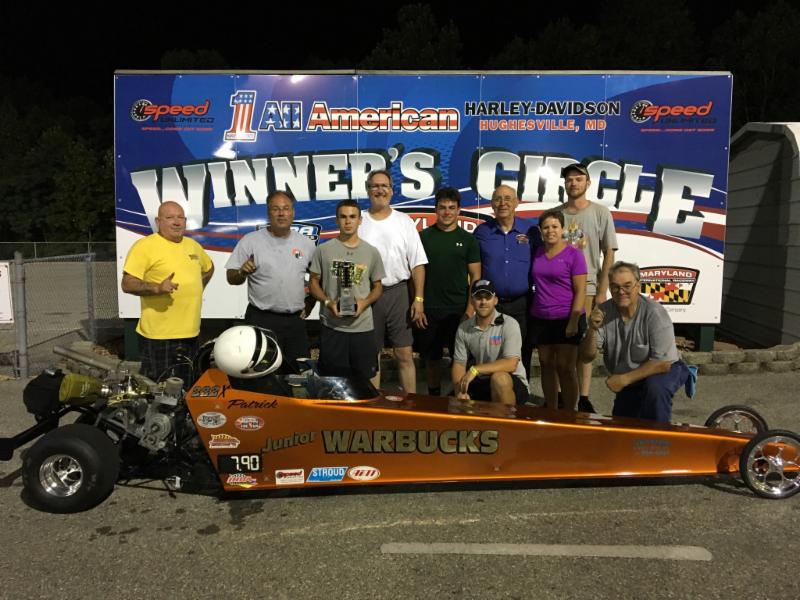 It was an all-Estevez final in Jr. Dragster when Patrick Estevez Jr. topped Louie Estevez to claim the first race win. The Estevez's of White Plains, Maryland put on a show for the fans with a tight-race in the all-family final. Partrick Jr ran a 7.90 ET on a 7.905 dial in his '10 Ken Keir Jr. Dragster to claim the win.
---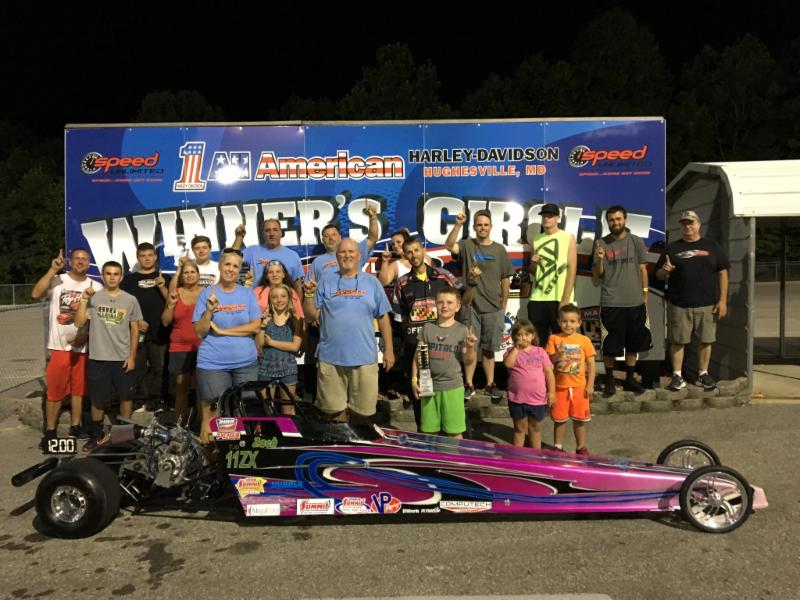 In the Jr. Dragster final race, local competitor Zach Parlett of Charlotte Hall, Maryland defeated Ashley Pumphrey of Waldorf, Maryland with a .016 reaction time and a 12.012 ET on a 12.00 dial-in for the win.