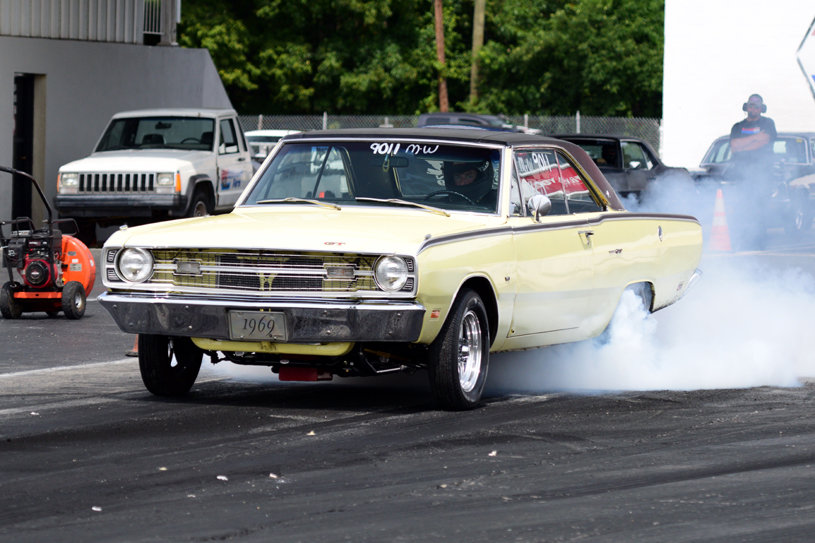 Englishtown, NJ - We were on location at Old Bridge Township Raceway Park in Englishtown, NJ for the annual Mopars@Etown drag race and car show. The big bracket race at this event is the Mopars vs. The World, so that comprises most of the photos. There were many Englishtown regulars on hand whose primary question all day was "Where's the Dragtime Dodge?" I left it home to focus on the upcoming final points day at the track and also to concentrate on my photography.
The other event was The Digs, a 50s/60s-themed hot rod race and cruise that's held on Englishtown's 1/8-mile track. Lots of cool cars including rat rods, gassers and street rods. Live entertainment on stage, too.
It was a lot of fun going back and forth between the two events and seeing all of the various cars. The Mopar event was more serious with a greater number of hardcore bracket cars (and a lot of modern Mopar as well), while The Digs was looser, more focused on simply hanging out and having fun. It's like the ultimate car cruise because you can actualy race your car instead of just sitting around talking about. If Bob Falfa and John Milner start talkin' smack, they've got Paradise Road right there. Pretty neat.