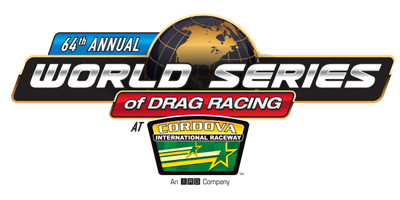 WEST PALM BEACH, Fla. -
The World Series of Drag Racing
is returning to
Cordova International Raceway
in Cordova, Ill., after a one-year stay in Memphis, Tenn., IRG Sports + Entertainment announced today.
The 2017 World Series of Drag Racing is set for Aug. 25-27, 2017
; ticket information will be available in March.
The World Series of Drag Racing has a storied history with its inaugural event taking place in Lawrenceville, Ill., in 1953 and later transitioning to IRGSE-owned Cordova International Raceway. Since its inception, the event has featured many of the world's best drag racers in a family-friendly environment. The event comprises activities for the whole family including the kids zone, an array of food options, driver meet-and-greets with autograph sessions and fireworks shows.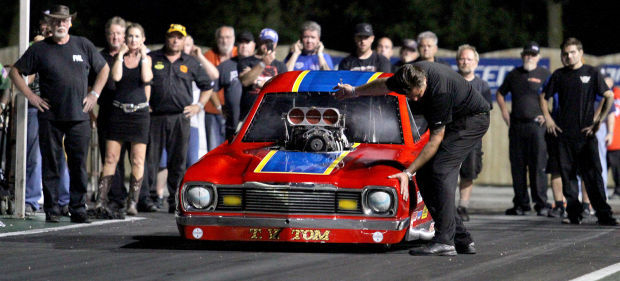 "We heard you Cordova and the entire greater Quad Cities - you wanted your race back, and we are glad to make it happen," vice chairman and CEO of IRGSE, the parent company of Cordova International Raceway, Chris Lencheski said. "As they say, 'absence makes the heart grow fonder,' and the out crying for the return was palatable.

"Memphis (Memphis International Raceway in Millington, Tenn.) was a tremendous host providing terrific corporate support, but candidly, the jewel in their eye is NASCAR. We have now delivered for Memphis as well with the return of a NASCAR event on June 3.

"With great respect for everyone in Memphis and the clearest understanding that Cordova/Quad Cities wanted the WSOD back, we are proud to bring the race back and expect that, with our increased purse, this year's edition of the WSOD will be a true homecoming!"
The World Series of Drag Racing attracts sportsman and professional racers from around the country to compete. The top names in drag racing participate in exhibition runs, match racing and competitive elimination action in front of capacity crowds. Notable participants in previous World Series of Drag Racing events include: IHRA president Mike Dunn, Clay Millican, "Big Daddy" Don Garlits, Shirley Muldowney, Del Worsham, T.J. Zizzo, Cruz Pedregon, Tony Pedregon, Tim Wilkerson, Bruce Litton, Chris "The Greek" Karamesines, Warren Johnson, Larry Morgan, Dom Lagana and many more.
"Drag racing at Cordova International Raceway has been a mainstay of the summer scene in the Quad Cities for more than 60 years," Quad Cities Convention & Visitors Bureau president and CEO Joe Taylor said. "Motorsports fans, not just locally but from across the nation, are thrilled that major drag racing will return this summer to its traditional August dates at its traditional home, Cordova International Raceway."
"When rumors of the return of the World Series of Drag Racing began to circulate, lots of emotion and excitement began to stir," Cordova International Raceway president and general manager Rod Wolter said. "As the rumors gained traction, the track phone never quit - everyone wanted to know if it was true. Guess what? IT IS!"
---